Welcome

Youth have always been a priority at Holy Cross.  We know what a challenge the teenage years can be for teenagers and their parents.  At Holy Cross we are committed to engaging our youth and the teenagers of the community with opportunities to grow in their faith in God and service to others.
Weekly Experiences
Sunday School Sundays, 9:30 a.m. to 10:30 a.m.
(6th through 12th Grade)
We have Bible classes every week for youth in the Youth Building. From September – April 1st and 2nd year Confirmation Students meet separately.
Confirmation / 1st Communion
Starting in 6th Grade students can take a one month class (offered in the spring) and take their 1st Communion on Maundy Thursday (the Thursday before Easter).  Confirmation is a two year process through which a student prepares to publicly declare and defend their faith.  Students can begin this process as early as 6th grade.  Confirmation Classes are during the Sunday School Hour.
LIABILITY RELEASE AND AUTHORIZATION FORM
Wednesday Youth Nights, Wednesdays 6:30 p.m. to 8:30 p.m.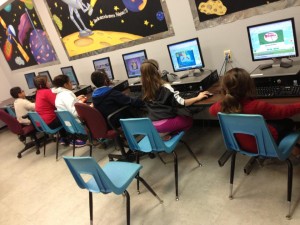 As part of Wild Wednesdays / ESL Youth Group meets every Wednesday night for a mid-week pick me up.  A combination of games in the gym, snacks and light devotion is a great opportunity for teen to get over "hump day".
Monthly Game Nights in the Gym
One Sunday night a month we have game night and dinner in the gym.  This is a popular activity for the students Chris works with at Marsh and the Holy Cross Youth.
Summer Mission Trips
Every summer, one or more Youth Mission Adventure is made available to the youth.  This is great opportunity for teens to experience a new place and learn serving away from the comforts of home.  This year the High School students are doing Hurricane Sandy Relief work in New York and the Middle School students are going to the Choctaw Indian Reservation in Southeast Oklahoma.
Servant Opportunities
The Youth are active in a variety serving roles, both at Holy Cross and in the community.  From playing / singing in the praise band and other roles in worship, to helping with VBS and our other major outreach events the youth make major contributions on a regular basis.