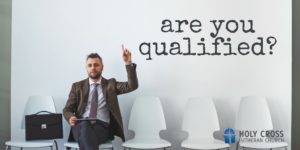 Our Reading Buddies partnership with Tom C. Gooch Elementary is in full swing! If you are not familiar with this awesome opportunity for members of our congregation and community, you can find out about it here.
In short, Reading Buddies is the weekly opportunity for volunteers to meet with a scholar in Kindergarten, first or second grade to practice reading. This year we were blessed to start the year with thirteen volunteers (four of whom are members of HC) and are serving 24 children which makes this our greatest impact yet!
The word is getting out about this opportunity and the impact it is making in our community, and not just with the scholars receiving the help! Our best recruitment tool is actually our existing Reading Buddies. Almost all of our new volunteers this year were invited by a friend who was already serving in the role. What a testimony!
My favorite inquiry from a new volunteer came in the form of an email I received from a woman I had never met. She explained that she was very interested in serving as a Reading Buddy and that it aligned well with her passions and skills. The email went on, however, to describe a long list of hurdles she was currently facing including significant health challenges and loss. Her message ended with the reiteration that she would love to volunteer but would understand if I felt that the fact that she was facing challenges would "disqualify her" from service.
I immediately shot back the following reply:
"You mean the fact that you are facing big challenges, but are finding ways to overcome them and still help others? Nope! I'd say that makes you, especially qualified to walk alongside these kids as they overcome some pretty big stuff too. See you on Monday!"
Everyone is dealing with something. Some of us are dealing with LOTS of "somethings"! Those challenges might present themselves very differently. The loss of a spouse, difficult health diagnoses, family stress, learning challenges, financial worries…..the list goes on and on! In my experience, however, I've noticed that not only do these hardships not "disqualify" us from service, but in many ways they are as important a part of our training as any application or background check. The burdens and struggles of life tend to be that which helps to grow empathy, credibility and the provide the opportunity to walk with someone else through their "something".
Our struggles qualify us to walk with someone else through their struggles. They qualify us to listen, to help as we are able, and (most importantly) to pray! So yes, whether you feel it or not, you are qualified. How do I know?
"But he said to me, 'My grace is sufficient for you, for my power is made perfect in weakness.' Therefore I will boast all the more gladly of my weaknesses, so that the power of Christ may rest upon me." 2 Corinthians 12:9
Our feelings of insufficiency and our concerns over being under-qualified are often opportunities for us to rest in the sufficiency and power of Jesus who is daily using our weaknesses as vehicles to show his strength. His love fuels our love for others. His power equips us to care for others. His grace qualifies us to show grace to others.
So go in peace and serve the Lord, friends! Because you are absolutely qualified for the task.